Claim Your Airdrop REOS Tokens
Hi REOS community,
We wanted to send a quick reminder to all airdrop participants who have not yet claimed their REOS tokens. All you have to do is log in to your REOS Dashboard, then go to 'Orders and Claims' which can be found on the left hand menu and click on the 'Claim' button. This is what it will look like on your dashboard: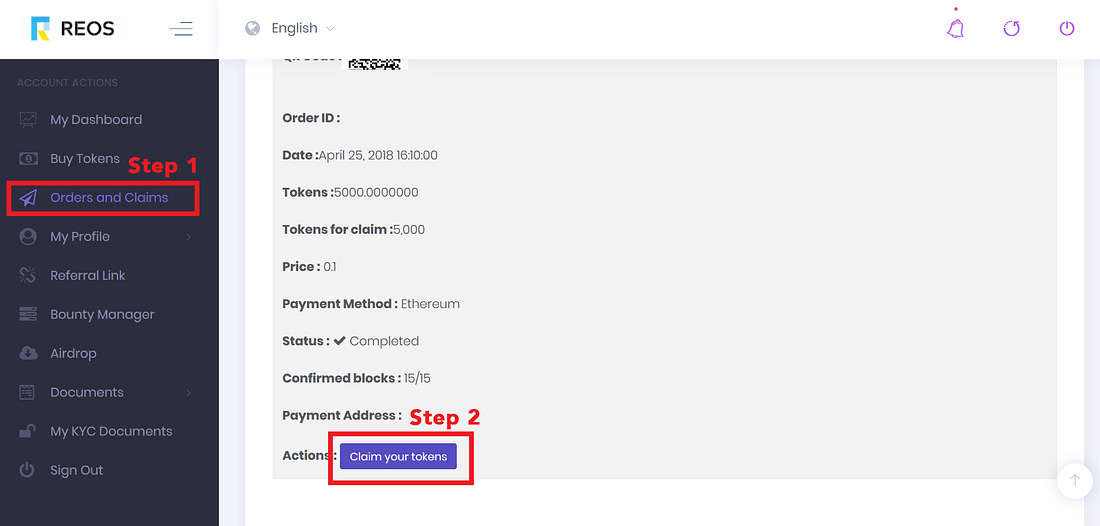 Again, a huge thank you to everyone who participated! For other airdrop related questions, please ask in our airdrop/bounty campaign Telegram group.
Always grateful for your support,
Leon Bian
REOS Project Lead